Mechanic Shop


Scottie & Son Auto Center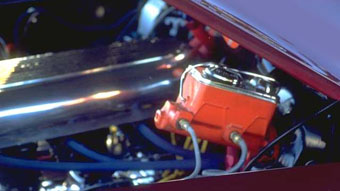 No matter the problem, Scottie & Son
Auto Center can fix it for you!
At Scottie & Son we pride ourselves on our expertise and in providing excellent automobile maintenance and repairs.
Your vehicle is important. It must safely take you and your family to every necessity of life - work, school, errands, appointments, events and much more. Why would you trust your family's transportation to anyone but the best?
From routine maintenance to unexpected repairs we have the skills and knowledge to keep your car safe and dependable. We've been doing it since 1979!
Scottie & Son Mechanic Shop provides:
• Air
Conditioning
• Engine diagnostics
& repair
• Suspension

• Alignments
• Exhaust Systems
• Tires
• Brakes

• RV & Trailer
maintenance
& repairs
• Transmission
diagnostics
& repair
Loaner Cars Available! We know how difficult it is when your car is down for repairs. So we offer the convenience of a loaner car, shuttle service, and before and after-hours pickup/drop off.
Located conveniently off Highway 95 just west of Cambrdige, MN, we're ready to work for you.
Contact Scottie & Son - "The Team You Can Trust" - to schedule your appointment now!