Contact


Scottie & Son Auto Center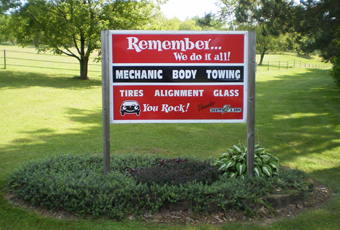 Scottie & Son Auto Center: The Team You Can Trust!
Telephone:
763-689-3259
Hours:
Monday - Friday
8 am to 5 pm
Address:
2555 Hwy. 95 NW, Cambridge, MN 55008
Driving Directions:
Email: service@scottieandson.com
Auto Credit Card:
Need repairs but money is tight? Getting your vehicle fixed and keeping up on maintenace saves money. Paying a smaller amount over several months can make financial sense. Check out our credit card now!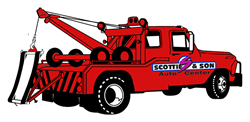 Customer Towing:
Call the office: 763-689-3259
At Scottie & Son, we understand that breakdowns and accidents can happen at any time. That's why we provide towing services to our customers and schedule your repair immediately!
Our drivers are trained in proper towing protocols. They will keep you and your vehicle safe. In addition, we are priced competitively and accept insurance.
If you need to be towed during business hours, just call our office at
763-689-3259. After 5 pm or on weekends leave the phone number where you can be reached. We will call you back the next business day.
Scottie & Son - "The Team You Can Trust" - schedule your appointment now!


Maintain your car & save money!

Scottie & Son Auto Center
2555 Hwy. 95 NW, Cambridge, MN • 763-689-3259