Contact


Scottie & Son Auto Center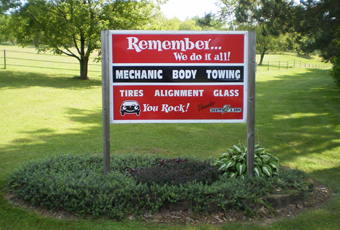 Scottie & Son Auto Center: The Team You Can Trust!
Telephone:
763-689-3259
Hours:
Monday - Friday
8 am to 5 pm
Address:
2555 Hwy. 95 NW, Cambridge, MN 55008
Driving Directions:
Emails:
Main contact: service@scottieandson.com
Office: rian@scottieandson.com
Repairs: service@scottieandson.com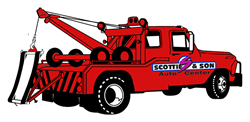 24-Hour Towing:
M-F 8 am-5 pm: 763-689-3259
Breakdown after 5? No worries! The same number will roll to the cell phone of the driver on duty.
At Scottie & Son, we understand that breakdowns and accidents can happen at any time. That's why we provide fast towing services to our customers and schedule your repair immediately!
Our drivers are trained in proper towing protocols. They will keep you and your vehicle safe. In addition, we are priced competitively and accept insurance.
Tow Truck Services include:

Lockouts
Jump Starts
Flat Tire Changes, Repairs & Replacements
Recovery Tows
Repair Tows

If you need to be towed during business hours, just call our office at
763-689-3259. After 5 pm or on weekends, call our paging service at 612-648-5814 and leave the phone number where you can be reached. We will call you back ASAP!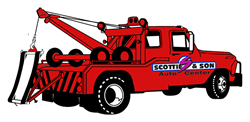 ~ Print for your wallet and glove box! ~

24-Hour Towing
M-F 8 am-5 pm: 763-689-3259
After Hours: 612-648-5814
• Lockouts • Jump Starts • Flat Tires
• Recovery Tows • Repair Tows
2555 Hwy. 95, Cambridge, MN 55008
ScottieandSon.com